Visit us at the Western Gateway to Rocky Mountain National Park.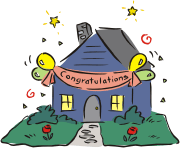 Explore Real Estate sorted by price:... Homes, Cabins, condominiums, Lake view retreats
LAND sorted by price ... /\ ... Commercial opportunities.

Call us with questions about anything that interests you around Grand Lake, Colorado: 970-627-3103
Send email inquires to readydonna@gmail.com
Visit us on the sunny side of the Boardwalk near the east end of Grand Lake Village!


Weather and Snow Predictions plus recent Grand Lake area photos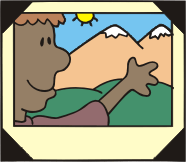 Scenery Gallery: 3 Great Lakes, National Park, virtual hikes to lead into alpine gardens

Mini Yellow Pages: references for local service

Links to Related Colorado web sites

Walking Tour of The Beach and Boardwalk

We prefer that you speak to us directly by telephone or walk into
our office on main street, just past the town square and
one block from Grand Lake's public beach. Please call us:

970-627-3103 Grand County Colorado voice line (locally dial 627-3103)
970-627-3003 Local Fax line
Send letters & documents to P.O. Box 1350, Grand Lake, Colorado 80447
Donna Ready's email address: readydonna@gmail.com


Welcome to Grand Lake, Colorado at the headwaters of the Colorado River.
We are surrounded on 3 sides by the Rocky Mountain National Park and the
Western Gateway to The Park, Arapaho National Forest and Arapaho National Recreation Area.
Shadow Mountain Lake, Lake Granby and the Indian Peaks Wilderness on the Western Slope of Colorado can all be found and explored here.
We specialize in Real Estate sales and service. Meet us on the boardwalk near the east end of Grand Lake Village.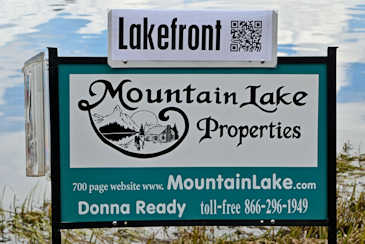 Do your want to explore on your own? Our office can give you maps showing
listings from all offices that we update every week or two. The Grand Lake real estate
market is very active. We are the western gateway to Rocky Mountain National Park.
Grand Lake is the only village with the Continental Divide trail running right through it.
The Indian Peaks Wilderness Area is close by along with National Forest trails that
one can snowmobile to directly from downtown. See our weather page for current
conditions. There are family oriented hiking trails and boat launches along Lake Granby
and Shadow Mountain Lake that are part of the Arapaho National Recreation Area.
We are 30 minutes from Winter Park & Mary Jane skiing. In the summer, these
areas are very popular for mountain biking. Higher up, there are pristine wilderness
areas that interconnect all the way from central Colorado to the Wyoming border.


Serendipity ... luck ... relatives ... everyone has their own way of getting into the Grand Lake area.
Now that you have found this Shangri-la, we hope you tap into all that it has to offer.
Mountain Lake Properties has been at its pedestrian friendly boardwalk location
near the end of Grand Lake's main street for 22 years helping people Find Their Place in the Mountains.
The owners (Scott and Donna Ready) purchased a vacant lot at Columbine Lake in 1978 and started
building their year-round honeymoon cabin there in 1979 (after moving from Boulder, Colorado).
"We have raised a family and are now completing our 3rd and final home in the Grand Lake area.
Years ago we upgraded a cabin in town (which is now rented from month to month). We have a
second cabin which we hope to improve in the years ahead to make available for visitors as they
get to know the area. For over 30 years we have been involved in all phases of construction
and have worked with a great many families who typically purchase or build a vacation home
when their children are young. After 5 to 10 years of making memories, their home is typically sold
(to help pay for college expenses) and passed on to a new family, unless the owners are fortunate
enough to keep their home as a legacy property. Thanks in part to the protected National Park and
Forest around Grand Lake, people can return to the same places where fond memories began,
as if time had stood still.

Savor the views from the decks of private homes. Peruse custom interiors by builders and
Grand Lake enthusiasts. Enter our Scenery Gallery and take a virtual hike.
We are in the Heart of Grand Lake Village on the sunny side of the boardwalk.
Mountain Lake Properties specializes in Second Homes and Vacation Cabins
This web site is designed to save you time and to help you plan your visit.
For additional information send e-mail to relax@MountainLake.com

This site was placed on the World Wide Web on May 1, 1996 with 400 pages on its opening day.
Text and structure "look & feel" are copyrighted.
Please do not save photographs without explicit permission
from Mountain Lake Properties. tele: 970-627-3103

Thank you for visiting. Here's a handy speed index:
... Main Menu ... Homes for Sale ... Land for Sale ... Commercial Opportunities ..
..
... Mini Yellow Pages ... more on Mountain Lake Properties ...



Grand Lake Village is coupled to enduring cycles of time that come with
being in a bouquet of National Treasures, Forests, Lakes, curious people and
wonderful wild animals. Compared with other places, time has slowed down
to make it easy for you to get on and off for as long as you wish.
The time has come for your home's inner worlds to tap into the long
ranges of time that sustain Grand Lake's environment.
7000 days have passed since this website www.MountainLake.com
came online to escort you inside mountain homes, to savor their views,
and to walk out and into the scenes to the outer-limits of obscure trails.
We love helping families find their second homes to have their spirits
lifted and their horizons expanded until they are ready to let the
Grand Lake boost send them off into the next stages of their lives.
We are a town that time has forgot in an Island in the Rockies
called Middle Park. We have no chain stores or franchise restaurants.
We have hitching posts, wooden board walks and mom n' pop shops.
On close inspection, there's plenty of action: world class theater,
community events, recreation, museums and Internet access.
We are integrated vertically from the stars down to our clear water
and the bedrock below with wheels turning within wheels aiding and
abetting each other. Each visitor and resident fills in the gaps to
make it all just right with everything in its time and place.
Let time be your friend.

Tolkien has his fabled Middle Earth. Garrison Keillor has Lake Wobegon.
Here we have the real thing played out in Middle Park with Grand Lake
set in a northeast quarter. There are three large areas in Colorado rimmed
with high and snowy mountains. They are called North Park, Middle Park
and South Park.

The time has come for the microcosm that is your home to tap into worlds around
Grand Lake that run on long ranges of time. From the hearth of each home to the
greater community of Grand Lake, there are currents that can give you a friendly tap
into the long range cycles of Rocky Mountain National Park and beyond to the starry nights.

Time has seemingly left us behind because we are on geologic time.

In the winter, we are near the end of a road on the Western Slope of the Rocky Mountains
from which there are a thousand side roads and paths spreading out like our thousand streams reaching up to the sky.
To experience it fully, go beyond the road and deep into Rocky Mountain National Park,
The Indian Peaks Wilderness, Never Summer Wilderness, Vasquez and a vast area of
National Forest land that has old roads that one can use for motorized travel.

In summer, Grand Lake is a popular destination for nature lovers driving through Rocky Mountain National Park.
In the winter, enjoy the 90 minute drive from Denver to the alpine skiing mecca of Winter Park/ Mary Jane over dramatic year-round Berthoud Pass. The deep fresh snow is the price for living in skiing paradise. From Winter Park, it is a scenic 40 minute drive away from traffic through Fraser and Granby to Grand Lake. Before you reach Grand Lake, there are waterfront and lake view opportunities in real estate along Lake Granby with views out across the Continental Divide that put you in the middle of the action - summer, winter, fall and spring. Over one hundred miles of World Class groomed snowmobile trails begin in the National Forest lands just west of Lake Granby, the largest of our three great lakes. When you own your own home in these mountains, you can time your driving to Denver, Boulder, Colorado Springs or wherever business call when the roads are most likely to be clear and open. We have a weather station and frequently post updates on what the weather has been doing, especially after we get a fresh foot of powder snow.